Ways to Donate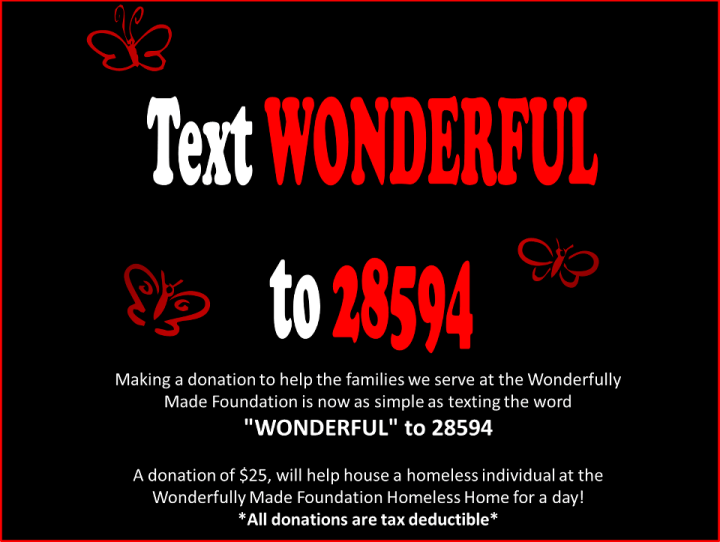 How can you help?
There is a critical need in our community to empower individuals in becoming self-sufficient. Homelessness creates a cycle of poverty, dependency, and hampers our economic growth.
Due to the overwhelming demand of homeless families, we are in need of additional homes, resources, and services to meet the growing demand of homeless families. WMF is unable to expand its services and reach more individuals without additional funding.
Make a donation!
By making a contribution to WMF, you are making a difference in the lives of our homeless families. Your investment can help families begin the journey to independence and ultimately a better life. We accept Visa, MasterCard, and American Express.
We also accept donations of computers, home furnishings, clothing, toiletries and gently used-books, and Wal-Mart gift cards.
Just give us a call at 405-778-6870 or mail your donation to Wonderfully Made Foundation, 933 NE 32nd Street, Oklahoma City, OK 73105.
You can also click on the link below to make a donation through our website.